Network with Beatclub
Since its founding, Beatclub has been home to some of the most talented and sought-after producers, songwriters, and artists in the music business.
We are constantly on the lookout for new talent and committed to connecting our members with these elite creators through writing camps, beat battles, creative challenges and collaborative opportunities.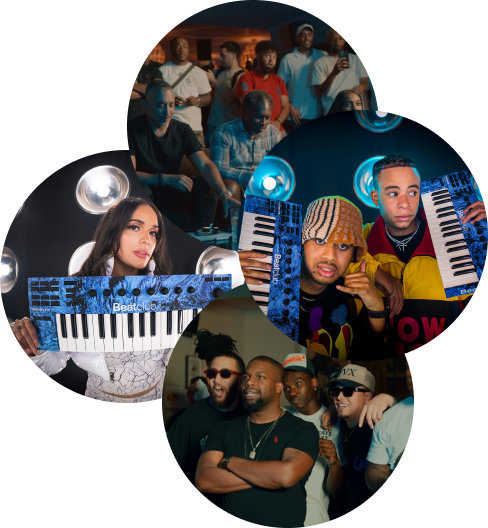 Beatclub Challenges
Step up your game by competing against your peers.
Utilize Beatclub's Creator Tools in our recurring creator challenges with exclusive prizes up for grabs including mixing sessions with Grammy-nominated engineers, annual memberships and hardware bundles.
Starter Pack Challenge
Sign Up to Beatclub as a free member and download the Starter Pack.
Create a track using sounds from the pack.
Submit your track through the Beatclub Opportunities Portal to win an annual Beatclub Membership.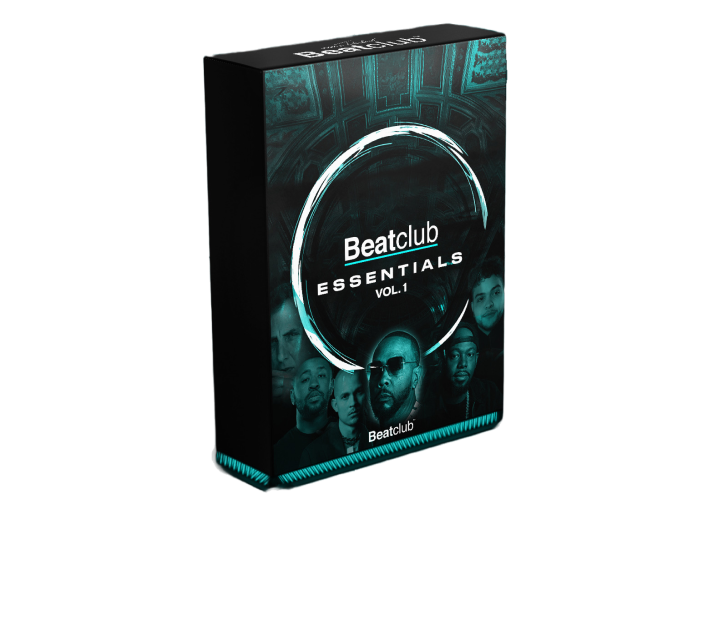 The Beatclub Collection Challenge
Our Monthly recurring challenge for Beatclub Annual Members. Utilize the specified "Beatclub Collection" SoundPacks to create a track.
Submit through the Opportunities Portal to win a mixing session with a GRAMMY nominated sound engineer.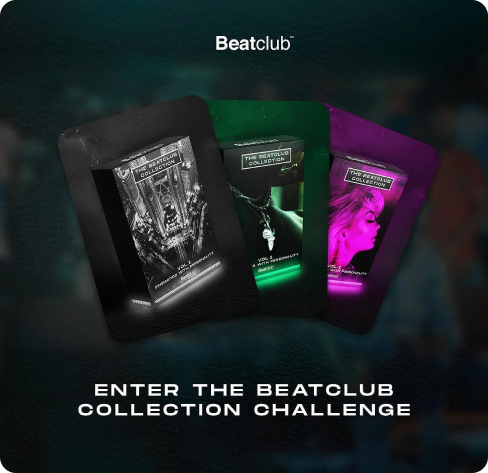 Beatclub Cook Up Sessions
Beatclub hosts exclusive creative camps for top-tier producers as well as hand-selected members of Beatclub who have been found through the Opportunities Portal.
Beatclub x ASCAP Miami Session
Over the course of two days, Beatclub brought together many of the hottest Producers, Artists and Songwriters in the game to work on some of the biggest projects in the industry.
From Icons to Undiscovered Talent, the energy and music that came out of these rooms was legendary.
Want to be considered for one of the upcoming Beatclub Cook Up Sessions? Sign Up today and submit music through the Opportunities Portal.
Beatclub Events
Beatclub events are designed to help members network and meet like-minded creators as well as industry executives.
From Beat Battles to Mixers, members have the opportunity to attend a range of events through taking part in challenges, submitting to opportunities and buying exclusive tickets.
Beatclub Beat Battle: Ludlow House, NYC
We had the pleasure of partnering up with Soho House to create the first-ever Beatclub Beat Battle which featured some of the best producers in New York made up of both Beatclub Members and VIPs.
From Drill rounds to Timbaland sample flip rounds, the 808s were knocking and the energy was through the roof!
Want to be considered for an upcoming Beat Battle or be invited to other events? Sign up to Beatclub to be the first to hear about them.
Free
Monthly
Annual

Best Value

Features
$0

/month

$19.99

/month

$179.88

/month

Unlock access to exclusive weekly industry placement opportunities
Limited
New monthly offerings to premium software creator tools
Limited
Gain 1-on-1 music feedback from A&R industry professionals
Limited
Early access to buy & sell on Beatclub's marketplace
Limited
Exclusive access to upcoming events
Limited
Compete in remix challenges with peers for exclusive prizes
Limited
Includes the BC-1 Time Traveler Plugin
Custom curated and bearing SoundPacks
Keep 100% of sales*
Publish unlimited beats*
Playlisting and editorial promotion*
Exclusive drops
Discounts on upcoming VIP SoundPacks
Includes Timbaland's Drum Kit "Bounce Coming Up"
*Marketplace

available March 2023

Join Now
Get Started
Get Started