Monetize with Beatclub
The Beatclub Marketplace is a highly-curated collection of Beats, SoundPacks, Top Lines, and more from the Beatclub community.
A unique marketplace featuring sounds from both the elite music creators of the world as well as up and coming talent discovered by our team through the Opportunities Portal.
On the Beatclub Marketplace, members have the opportunity to stand shoulder to shoulder with legendary Producers, Songwriters and Artists.
Join today to have your sounds featured.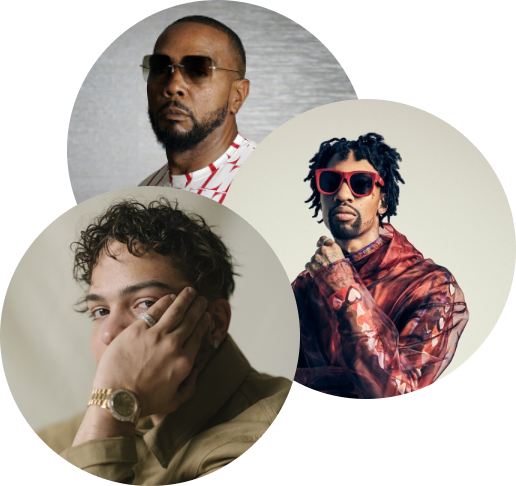 VIP Beats
Tracks from Beatclub's elite creators.
SoundPacks
Created by Beatclub Members through the Opportunities Portal.
Beat Playlists
The best tracks submitted by members through the Opportunities Portal, curated by our A&Rs team.
How To Get
Featured
Login to the Beatclub Opportunities Portal and go to the Marketplace Opportunities listings for Sample Packs or Beats.
Submit your chosen tracks or samples to the opportunity listing.
Follow the submission status to see if you get playlisted! We will be in touch with the next steps if you were successful.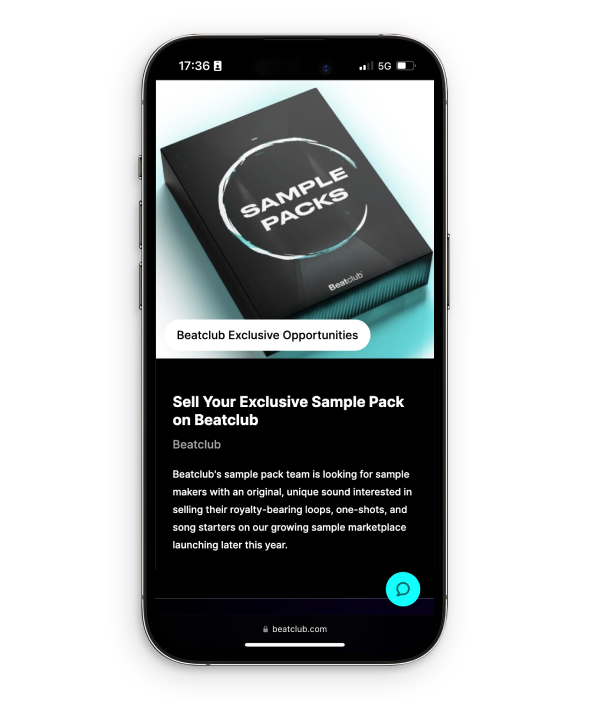 Beats and Samples will be available to purchase for all Free Beatclub Members.
The ability to sell Beats and Samples is an opportunity reserved for Beatclub Annual Members only.
Free
Monthly
Annual

Best Value

Features
$0

/month

$19.99

/month

$179.88

/month

Unlock access to exclusive weekly industry placement opportunities
Limited
New monthly offerings to premium software creator tools
Limited
Gain 1-on-1 music feedback from A&R industry professionals
Limited
Early access to buy & sell on Beatclub's marketplace
Limited
Exclusive access to upcoming events
Limited
Compete in remix challenges with peers for exclusive prizes
Limited
Includes the BC-1 Time Traveler Plugin
Custom curated and bearing SoundPacks
Keep 100% of sales*
Publish unlimited beats*
Playlisting and editorial promotion*
Exclusive drops
Discounts on upcoming VIP SoundPacks
Includes Timbaland's Drum Kit "Bounce Coming Up"
*Marketplace

available March 2023

Join Now
Get Started
Get Started